It's All About Relationships
October 3, 2020 (virtual) – 9th Annual
9:00AM – 4:30PM
Sponsored By: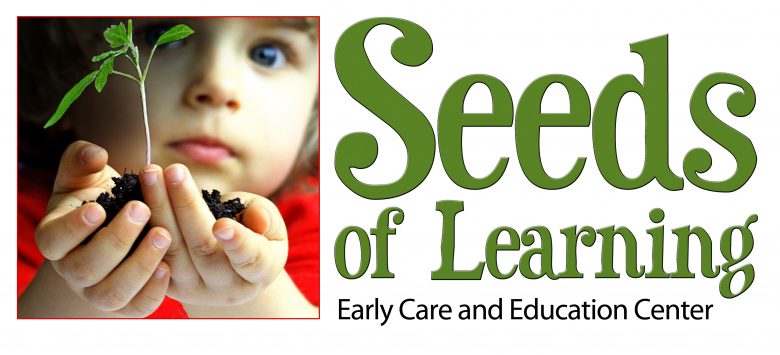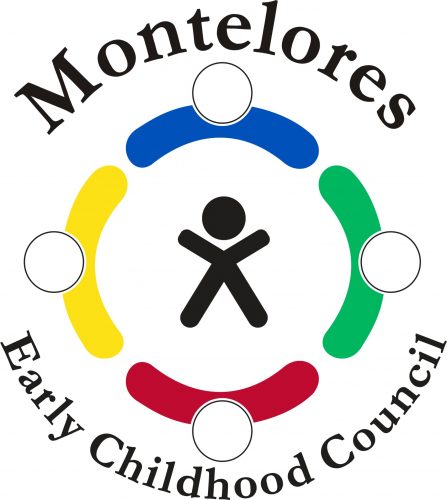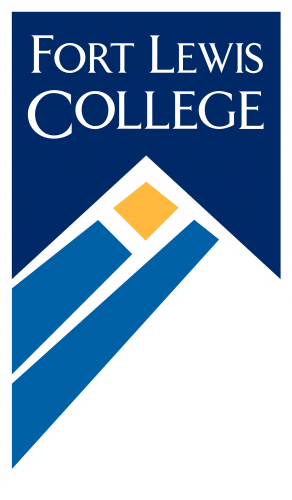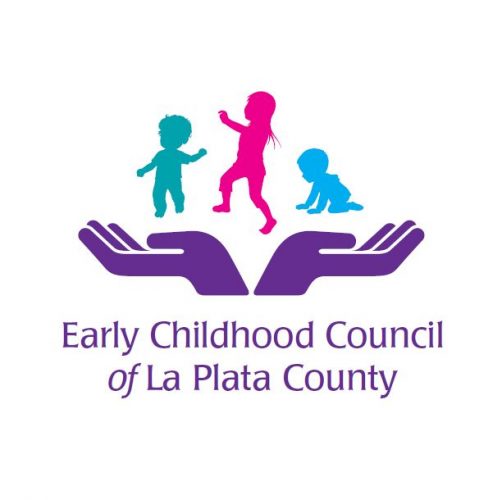 Schedule
9:00 – 10:30
Keynote Address
Special Guest & Keynote Speaker: Sharron Krull
CELEBRATE CHILDREN! Rediscover the Child in You
Exercise your mirth muscles, let your hair down, and allow your inner child to come out and play! Join Sharron as she shares a cornucopia of practical and playful ideas; including music, movement and creative activities to help you live, love, laugh, and learn with children. Discover how to create a nourishing environment where children and adults can flourish and reach their potential.
Sharron Krull is a passionate, enthusiastic, and inspiring Early Childhood Educator. Her special rapport with children stems from her positive attitude toward life, her in-depth training, and her rewarding experiences while teaching kids and educating teachers. She is an advocate for children and their right to a childhood of moving, playing, and learning!

With a brand new B.S. in Education from Miami University of Ohio, Sharron moved to Colorado and taught a second and third grade combination class in the public school system. A few years later, she moved to California and with children of her own attending preschool, discovered her real calling, early care and education of young children.

Sharron's 50 years of teaching experience encompasses nearly all areas of early childhood education. She is a veteran preschool teacher having taught and directed at parent cooperative preschools for over 20 years. She has taught parent education classes, school-age childcare programs, park and recreation programs, and elementary school. She has been a Child Development Instructor at several California Community Colleges and has been trained in Creative Curriculum, the HighScopeEducation Through Movement Curriculum, I'm Moving I'm Learning Program, and the Head Start Body Start National Center for Physical Development and Outdoor Play.

Sharron is currently an Early Care and Education Teacher Trainer through her company Play Power at www.sharronkrull.com and an Early Childhood Educational Consultant for Discount School Supply. With her down-to-earth approach and hands-on teaching methods, Sharron speaks at national, state, and regional early childhood conferences, workshops, and staff trainings sharing developmentally appropriate curriculum activities and resources.

Sharron's advocacy for children and her desire to share with other teachers and parents led her to co-author two teacher resource books: Circle Time Activities for Young Children and Play Power: Games and Activities for Young Children. She also produced two instructional curriculum videos of the same titles. Another book, That Was the Best Party Ever! How to Give Birthday Parties Kids Will Never Forget, is the result of planning and conducting parties and celebrations for children from an educator's perspective. Literally thousands of children have been touched by her energy and creativity!

On a personal note, Sharron is married and resides in Capitola, California with her husband Steve. Their blended family consists of their grown children Christy, J.P., Corrie and Marc. Sharron and Steve enjoy the beach, sun, surf, and seven grandchildren!
Keynote Handouts:
Sessions
Participants will choose from a variety of topics to attend for each of the sessions (except for Lunch & Learn).
---
Session 1, Workshop A
Join in this participatory workshop demonstrating a variety of techniques and props for inclusion at circle time and transitioning children from one activity to the next.  Have fun, get inspired and take home lots of new ideas to make your group time and transitions more active and fun!
Giggles & Wiggles Handouts:
Session 1, Workshop B
Brain development basics with an emphasis on how relationships and early talk build strong brain structures to support later learning and development.
About Raleigh:
Raleigh Marmorstein is a School Psychologist with the San Juan BOCES. She has her Education Specialist degree (Ed.S.) in Child, Family, and School Psychology from the University of Denver. She also has 30 additional graduate credits in Early Childhood Education. Raleigh is originally from Michigan, but she's proud to be a South West Colorado local.
Building Brains & Awesome Little People Handouts:
Session 1, Workshop C
Let's come together and discuss common questions about the PDIS system, the QRIS system, Levels, Credentials, Ratings, and Observations. I will do my best to create a safe space to de-mystify all things Quality Improvement. After all, we all have the same goal at heart: to ensure that every child has the best possible experience that we can provide!
About Katrina:
Hi there, I'm Katrina Lindus, the QI Coach and Program's Coordinator for the Montelores Early Childhood Council. I have been an Early Childhood Professional since 2008 and I have worked for our amazing organization since 2013 in various roles. I am now lucky enough to provide supports to our area early childhood licensed providers as the Council's Credentialed Coach. I hold a current coaching credential from Colorado Department of Ed and the Colorado Coaching Consortium. I am a Certified Quality Improvement Specialist for ECERS-R, ITERS-R, FCCERS-R, ECERS-3, and ITERS-3. I am also one of the few certified Pre-K CLASS observers for our area. I am dedicated to supporting EC programs in increasing and sustaining quality in both rating and practice.

I am a proud Momma to two extraordinary children and a happy wife of 15 years. I spent much of my childhood in Mancos and after traveling all over the place I set down roots and made a family in our beautiful area. My passions beyond my family and work include advocation for Special Needs, Medical Fragility and RARE Disease as these topics are close to my heart. As a bit of a "home-body", I enjoy tinkering on projects and creating memories with my family.

Please feel free to reach out with ECE questions, concerns and celebrations. You may reach me at katrinal@monteloresecc.org
Q & A with a Coach Handouts:
Session 1, Workshop D
Confidence in what you do is important. Children look to you to guide them. This presentation is all about boosting your confidence, talking about mental health, and providing resources to help you feel confident teaching.
---
12:15 – 1:15
Lunch & Learn
Lunch & Learn
This year the Colorado state legislature referred a measure to the November ballot. The bill (HB20-1427) will appear as a cigarette, tobacco and nicotine tax on the November ballot. If passed, revenue from the new and increased tax would ultimately fund a universal preschool program across Colorado. During this presentation Save the Children Action Network and a representative of the Colorado Children's Campaign will share what the measure entails, how it would pave the way for universal preschool and how an expanded preschool program and policy would be designed, including opportunities to provide input to that policy design. There will be ample time for questions and discussion.
Annalise is the Colorado manager for Save the Children Action Network. Throughout her career she has led humanitarian, development, and human rights campaigns. She has worked extensively in Latin America and has carried out focused projects in Asia and Africa.

Annalise received her Master of Arts in Latin American studies from the University of California, San Diego, and holds a certificate in international human rights and humanitarian law from American University, Washington College of Law.

She works in the Denver area with the Community Language Cooperative as a Spanish-English interpreter, is a board member of the Latin America Working Group, and an advisor to the Americans for Indian Opportunity Ambassador Program.
Melissa Mares is the Early Childhood Policy Fellow at the Colorado Children's Campaign. In this role, she supports policy analysis, coalition development, community engagement and advocacy to advance the Children's Campaign's early childhood agenda. Prior to joining the Children's Campaign, she taught kindergarten at a Spanish immersion school in Eugene, Oregon. She especially loved teaching and supporting the socio-emotional development of her students, trying to do her part to ensure that they could grow up with the necessary tools to become resilient self-advocates and good friends. Before teaching, she was a Constituent Services Advocate in the Denver office of Senator Mark Udall. She is a graduate of George Washington High School in Denver, and earned her B.A. in Comparative Studies in Race and Ethnicity and her Master's in Elementary Education from Stanford University.
Lunch & Learn Handouts:
---
Session 2, Workshop A
We might be restricted from engaging in group activities but that doesn't mean we can't be active! Engage in fun playful activities that you and the children can do anytime anywhere. Use simple equipment to promote motor skill development and increase moderate to vigorous physical activity. Learn how to make inexpensive props for inside and outside play. Discover how to integrate movement and physical activity across the curriculum while supporting literacy, math, science, and especially children's social emotional development. 
Simon Says "Spread Your Wings" Handouts:
Session 2, Workshop B
Learn why increasing the positives reduces challenging behavior and how use this skill! Friendship Skills are one of the keys to academic success. Learn to teach the Friendship Skills that make a difference for children now and in the future!
Virginia Kile, MA, ECSE, is an Early Childhood Specialist with decades of experience working with children birth-5 and coaching and training early childhood professionals. She currently coordinates the Pyramid Coaching Project for Bright Futures Early Childhood Council. Her passion is teaching social/emotional skills to young learners to increase their skills and ensure academic success.
Stacy Trickel, AA, is a lead preschool teacher at Olathe Early Childhood Center. Stacy is a high-fidelity Pyramid Model teacher who teaches the Second Step curriculum within the Pyramid Model Framework. Stacy specializes in telling her students what they do well and teaching her students how to be a friend.
Up the Positives Handouts:
Session 2, Workshop C
In the current state of the world, increasing our capacity for resiliency and reflection is of utmost importance for our ability to not just survive the times, but to thrive! We will share our story of implementing reflective supervision with our staff, resources for mindfulness and reflection, and how to build reflective capacity and resiliency within yourself!
Hello! I'm excited to learn with you! I'm Rosie Evans and currently an Owner/Director in Fort Morgan, Colorado.  I am extremely interested in higher-level education, and am pursuing my Masters in Early Childhood Education (in the Buell Early Childhood Leadership Program, 13th Cohort). My most recent positions include Red Rocks Community College as a Skills Instructor, as well as with Morgan Community College as an adjunct instructor.  My teaching credentials date back to 2012, as I taught for four years in the Fort Morgan RE-3 School District before opening my large family childcare home.  After seeing the immense need for quality child care throughout the county, my husband and I built Evans Early Childhood Center from the ground up and opened in March of 2018.  I have been in the field of education and early childhood for over ten years, and I especially love organizing professional development and trainings for advocacy and education about promising practices for our children's earliest, most important years.
Session 2, Workshop D
We all have an attachment style that began forming in us from the moment we arrived as little ones. Our attachment is influenced by our early childhood, relationships and how we experience the world around us. Often the way we relate to others, view ourselves and cope is influenced by our attachment development. Therefore, understanding your own and recognizing a child's attachment style can greatly influence your classroom and how you respond to stress, meet a child's needs, and understand those occasionally challenging behaviors. This session will work towards broadening your understanding of how to meet the needs of yourself and your classroom through the lens of attachment theory with practical knowledge and tools.
Sarah Kahn lives in Durango, Colorado with her husband and 2 young children while being surrounded by plenty of loving extended family. She has been an active mental health therapist for 10 years after graduating with her Master in Arts in Professional Counseling from Liberty University. At the moment she is in her third year as a doctoral student working towards an Educational Doctorate in Community Care & Counseling with a Traumatology cognate. As an active member in her community she works for her early childhood council as an Early Childhood Mental Health Specialist and operates her own private counseling practice. Sarah is the current Board Chair for Community Connections Inc., an organization that provides services for individuals with intellectual and developmental disabilities throughout their lifespan. When she is not working or studying, Sarah enjoys the outdoors through hiking, bowhunting, yoga, and paddle boarding. Professionally and Personally, Sarah Kahn hopes she is able to support her community through her work towards helping encourage healthier, confident and secure families, children and individuals.
---
Session 3, Workshop A
Jump into the deep end of Equity work as we examine ideas for Anti-Racist work in Early Childhood Classrooms and Centers. This session provides information for early educators regarding how racism plays out in early learning environments and what we can do to change the things within our spheres of influence right now. Come discuss concrete anti-racist strategies you can implement in your classrooms and reflect on some personal action steps you can take to disrupt racism today.
Dr. Shapland has over 30 years of experience teaching preschool through 3rd grade and over 15 of those years as a teacher leader and professional development provider and instructional coach for early childhood teachers. In addition to teaching Culturally and Linguistically Diverse Education and Early Childhood Education to future teachers at the Metropolitan State University of Denver, Dr. Shapland provides professional development for area preschools and serves on several advisory commissions for the state of Colorado. Dr. Shapland is passionate about culturally responsive teaching for the whole child and meeting the needs of every child in every classroom. 
Anti-Racism Practices for Early Childhood Environments Handouts:
Session 3, Workshop B
Self-care has always been important, but now more than ever teachers need to make sure their cup is also full. In this session, we will explore the importance of self-care and strategies to self-care.
I am a teacher educator in higher education and I have worked in 1st and 2nd grade classrooms. I have worked at both public and private schools. I hold a ME.d and Ed.D in ECE and absolutely love working with children and teachers. I have worked with children since my early teen years in a variety of settings (babysitting, summer camp, coaching, classrooms, etc.).
Session 3, Workshop C
Our training is framed around three big ideas by Robin Christie of New Zealand 1. "We create PROTECTED SPACES for children" – this is our basic building block in ECE environmental design.
I am owner and founder of 'Image of the Educator' providing consulting and professional development to early childhood educators and leaders. I have a master's degree in Administrative Leadership and Policy Studies from the University of Colorado Denver and I am a Buell Early Childhood Leadership Program Alumna. I completed my undergraduate program at Colorado State University (CSU) and returned years later to get my teaching license. I have been passionate about working in early childhood education for over 35 years as a mom, nanny, licensed home childcare provider, preschool teacher, mentor to Human Development and Family Studies (HDFS) intern and practicum students, University Supervisor/Cooperating Teacher for preservice teachers through the School of Education at CSU, and Director of Student Learning at the Early Childhood Center in HDFS at CSU. I was very fortunate and blessed to attend a week-long study tour in New Zealand hosted by Margie Carter of Harvest Resources and learned about the Te Whariki early childhood curriculum and Learning Stories and in Scotland hosted by Claire Warden on Nature Pedagogy. As a result of these two experiences, I have been able to focus on my lifelong passion of connecting children and their families to nature and the natural world. My purpose is supporting educators and parents to love children unconditionally.
At Roots & Wings: A Reggio-Inspired Preschool, I'm the owner and lead teacher of our program. I believe in my heart that children learn best by playing, exploring, helping one another, and collaborating. I also believe in the Reggio Emilia approach to early childhood by creating inquiries for children to ask questions, test theories, make plans, and think deeply. I hope to create an environment of magic and wonder for the kids! I have a M.A. in Teaching from the University of San Francisco with a focus on project-based learning and nature education. Before Roots & Wings, I taught in urban San Francisco schools and local elementary schools in Fort Collins. Lastly, I have two little kids of my own who have served to be my most powerful teachers yet.
Creating a Natural Play Area Handouts:
---
Special thanks again to our sponsors:
Fort Lewis College
Discount School Supply
Lakeshore
Montelores Early Childhood Council
Seeds of Learning
Early Childhood Council of La Plata County
We also want to thank all of our presenters!
Finally, thank YOU for coming!
Conference Committee:
Lynne Bridges
Michelle Carpenter
Kris Greer
Vangi McCoy