Leveling the Playing Field for All Children
In order to close the achievement gap for children with high needs, the federal government created the Race to the Top (RTT) Early Learning Challenge Fund to help states guarantee that all children have access to high quality early learning environments. Colorado was awarded almost $45 million dollars in 2012 to accomplish several goals, including the implementation of comprehensive Early Learning and Development Guidelines for children birth – 8. In preparation for applying to RTT fund, a group of experts spent almost two years developing the guidelines with input from communities throughout Colorado. The result is a set of guidelines for the 21st Century that are holistic, address all areas of development, are responsive to cultural and linguistic variations, and account for children with differing abilities. This is a masterful achievement – our thanks and kudos to the development team!
Colorado Early Learning & Development Guidelines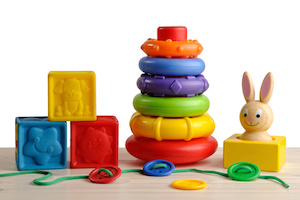 Click here to view Colorado's Early Learning and Development Guidelines.