COMING TO THE CORTEZ LIBRARY  Feb. 27, 10:30 AM
Author Melanie Milburn will be sharing her original kid's songs and her new kid's book which will be available for purchase.
"Imagination…It's Up to You!" is a newly released children's book by Melanie Milburn from Durango, and illustrated by Cindy Coleman, also from the Durango area.
This book was originally a song, and inside the back cover of the book you have a CD of Melanie singing the song.
As a preschool teacher, Melanie encourages the children to enter into the wonderful world of make-believe using their imagination during their play time.  Follow the five children as they journey through the book discovering there truly are no limits in the magical land of make believe.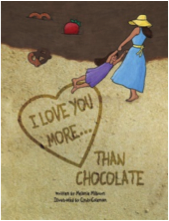 You probably remember Melanie's first children's picture book, "I Love You More…Than Chocolate!"  This book was also first a song, and prior to that it was a bed time ritual for Melanie and her daughter.  Melanie made sure her daughter knew she was loved, and told her she loved her more than anything, even chocolate.  Her daughter knew Melanie was a chocoholic, so she knew she was very loved!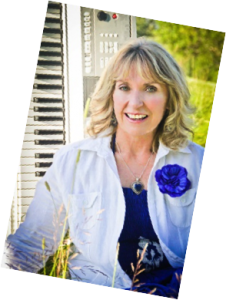 Melanie is an award winning song writer, and when she is not teaching preschool, she enjoys sharing her songs at family concerts.  Melanie is available to come to your location for a book signing, a musical story time or both.
Melanie can be reached at melaniemilburn16@gmail.com, or 970.769.4751 to answer your questions or to schedule a visit.